ASIFA-Hollywood is dedicated to supporting the art of animation through education, expression and recognition of its members. ASIFA-Hollywood offers forums and events for professional members to develop and exchange ideas and discuss trends. It also provides opportunities for students and fans to interact with professionals and learn about exciting new developments as well as celebrate the pioneers who paved the way.
Member Benefits as an Individual
So What Does ASIFA-Hollywood Do? If you love animation, you'll find lots to do as a member. Here are just a few of our ongoing projects and programs:
Members Events and Screenings: Throughout the year, we host a packed calendar of events, including screenings of rare cartoons, members only sneak peeks at current animated features and shows, lectures and workshops by noted animation professionals and social networking meetings. For up to date info on our activities, bookmark our Calendar of Events for more info.
The Annie Awards: First held in 1972, the Annie Awards have grown to become animation's highest honor. The Annies are dedicated to honoring the best animated films of the year, as well as recognizing individual achievement. Qualified members of ASIFA-Hollywood may vote for the winners. See AnnieAwards.org for more info.
Special Events: ASIFA-Hollywood is at the forefront of the Los Angeles animation scene. We preserve films in danger of being lost to nitrate deterioration through our Animated Film Preservation Project. We contribute to animation's educational standards and resources via our very lively Animation Educators Forum. We also maintain a charitable fund called The Animation Aid Foundation, and foster education through the Stephen Bosustow and Art Babbitt Educational Endowment Funds.
ASIFA-Hollywood membership is available in several levels
Professional Membership ($150/year): Individual and out of the United States. Pro-level entitles a qualified member to vote and also submit nominees for Annies (Nominees themselves do not have to be ASIFA members, but their submitters do.) Besides the other benefits of membership, Pros are also entitled to whatever screeners that are sent to them by the studios.
Corporate Membership is a great way to give an important benefit to your valued employees. Each member, either Pro or Associate, will receive news and information on upcoming events, seminars and screenings throughout the year. Qualified professional members may also vote in the Annie Awards. Corporate members are also recognized throughout the year on our email blasts and website, as well as the annual Annie Award program. Corporate Memberships start at $7,500. In the simplest iteration, this would cover 50 Pro-level memberships at $150 per member. Currently, there are no discounts for members enrolled over the $7,500 threshold, though the discount structure could change this year. It is important to note that a corporate membership can be made up of some Pro and some Associate members. In all cases, the threshold to be listed as a Corporate Member on our websites, eblasts and Annie program book remains $7,500.
Associate Membership ($45/year): Students, Studio Support and Enthusiasts. This level is designed for students, aficionados and people in the business who want to be members but do not qualify as production pros (e.g.: legal department, human resources, office management, etc.). Associate members cannot vote in the Annie Awards and cannot submit nominations (except for the Best Student Film category). Associate members can serve as submission coordinators (ie: organizing paperwork, entry materials, etc.). However, submissions must be signed by a Pro-level member.
Patron Membership ($200/year): Professional Only. This membership includes all benefits listed under Professional Membership, and the additional support assists ASIFA-Hollywood with its many programs and initiatives. If you are working for one of our corporate member studios, check with your HR representative to see if you can be added to their member list. Or you may join on your own by writing the studio name (subject to verification) on the enrollment form.
Membership CardsMembership cards make it easy for us to identify you as a member. It provides members with convenient access to various facilities, screenings and special events. When you sign up and activate your membership, your card will be mailed to the address listed in your membership profile. However, there may be times you don't have your card with you, but there are other options available to you to identify yourself as a member: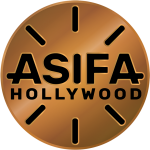 You can also visit our membership login page and request your card. (If you use this method, you will be asked to log in before accessing the page.)
Please note that once you have a card, it does not expire as long as you have an active membership, even for multiple years. If you reactive your membership, the card that you currently have will become active as well and can be used to events.
Access to temporary cards that you can print out or copy to your smart phone are always available by going to this page and logging in.