About Us
The International Animated Film Society, ASIFA-Hollywood is a California non profit organization established over thirty five years ago to promote and encourage the art and craft of animation. To achieve this purpose, ASIFA-Hollywood is dedicated to striving for the following goals:
Support and encourage animation education
Support the preservation and critical evaluation of animation industry
Recognize achievement of excellence in the art and field of animation
Increase the public awareness about animation
Act as a liaison to encourage the free exchange of ideas within the animation community
Encourage journalism documenting current trends and activities in animation
Encourage the social interaction of professional and non-professional animation enthusiasts
Encourage the development and expression of all forms of animation
To meet these objectives, ASIFA-Hollywood sponsors the following programs and projects:
ANNIE AWARDS
Since 1972, ASIFA-Hollywood has hosted an annual awards ceremony to honor individuals who have made significant contributions to the art of animation. Originally designed to honor the lifetime achievements of legendary veterans of the field, the Annie Awards now recognizes the year's best animated productions and outstanding individual achievements in the field of animation. Qualified members participate in the nomination process and final voting. The Annie Awards are regarded as animation's highest honor, and the ceremony is one of ASIFA-Hollywood's most prestigious and elegant events.
ANIMATION ARCHIVES
At its facility in Burbank, California, ASIFA-Hollywood is building an archive, museum, and library devoted to the art of animation. Volunteers are hard at work digitizing artwork, cartoons and other educational material for inclusion into a digital animation database for the use of artists, scholars and students. Plans are underway to syndicate the collection to universities, libraries and museums around the world.
ANIMATION PRESERVATION PROJECT
Prior to 1950, motion pictures were printed on unstable, flammable nitrate film stock that decomposed over time, placing many early animated films in danger of being lost forever. Through the Animation Preservation Project, ASIFA-Hollywood seeks out and rescues endangered cartoons, and raises funds to preserve them on safety film stock.
ANIMATION EDUCATOR'S FORUM
The Animation Educator's Forum is dedicated to the preservation and promotion of animation through education. Our members, with their diverse backgrounds in both the animation and educational fields, are focused on extending their knowledge and experience to others within the burgeoning animation community, worldwide.
MEMBERS' EVENTS
Throughout the year members are invited to special screenings of the latest animated features often with an informative Q & A with the filmmakers. There are also frequent panel discussions and screenings celebrating past animation classics as well as educational symposiums aimed at both the student and the professional.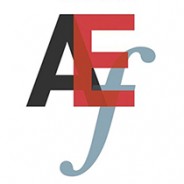 Have you created an initiative in your animation program that you and really unique and elective in and/or out of the classroom? Do you have a project that has achieved high levels of success? We are looking for 6 teachers to "Show and Tell" in a 10-minute presentation at our next Animation Educators Forum (AEF) General Membership meeting. The topic for this year's meeting is: Animation Education: 6 Effective Strategies. Submit your ideas for a presentation in one (or more) of these topics: Assignments/projects – both in-class...
read more