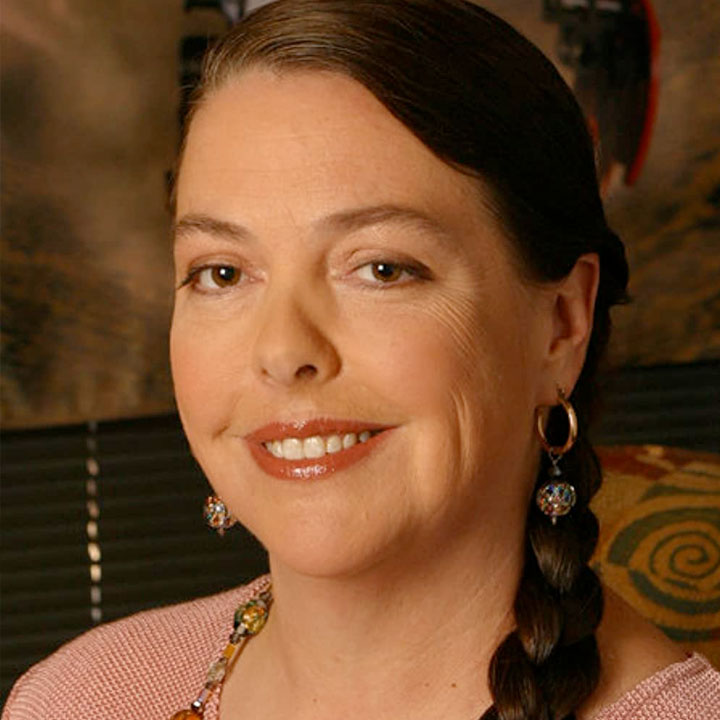 Sue Shakespeare
President
Sue Shakespeare is a veteran animation producer and runs the show at Creative Capers Entertainment, one of the most successful independent animation studios in Hollywood today, which she founded in 1988. Through Creative Capers, Sue has been at the forefront of the animation world, managing animation and design projects ranging from feature films to television shows, from interactive experiences to videogames.  With over three decades experience and a myriad of projects under her belt for Disney, Sony, Warner Brothers, Universal, MGA, Fox, Lego and many others – Sue is one of the most respected producers in the family entertainment industry today. Sue has worked with many of animation's beloved and famous character franchises including: The Lion King, 101 Dalmatians, The Incredibles, Winnie the Pooh, Ice Age, Alvin and the Chipmunks, Mr. Magoo, The Bionicle Trilogy, Beauty And The Beast, The Pink Panther, The Little Mermaid, and Aladdin to name a few. Sue has also had a successful career as a writer, and in developing original Intellectual Properties which are then turned into movies and television series. Sue began her career at the Don Bluth Studio where she worked on classics like: The Secret of NIMH, An American Tail, The Land Before Time, and Dragon's Lair. She was one of the founding board members of the Academy of Interactive Arts and Sciences (AIAS), and has been a member of the Academy of Motion Picture Arts and Sciences (AMPAS) for more than 25 years.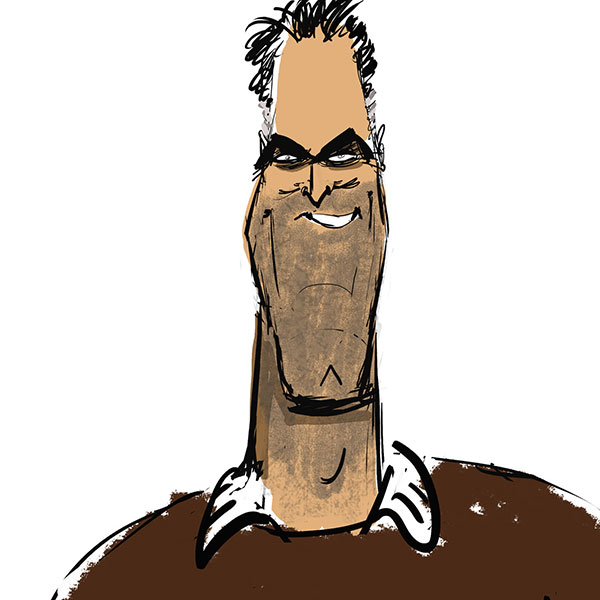 Aubry Mintz
Vice-President
Aubry Mintz has worked as a feature animator (ILM, Square USA) and directed projects for Smirnoff, McDonalds, MuchMusic and General Mills and the Canadian rock band Rush.
As animation producer Mintz worked on several projects including; a short animated film about war torn Syria with UNICEF/ASIFA-Hollywood, "Airship Dracula" with voice talent Paul Sorvino, and Alan Tudyk, and music by The Sadies, and "Nothing to Say" a short animated film (which he also wrote/directed/animated) narrated by Danny Aiello which received official selections at 41 festivals and won awards at Australia Independent Film Festival, Arctic Film Festival (a United Nations SDG Initiative), Palm Springs International Animation Festival, Anchorage Film Festival and a finalist at Los Angeles Independent Film Festival, Children's Cinema Awards, and Oakland Short Film Festival. Aubry is also currently developing his short film Nothing to Say into a children's book.
Co-author for the book "Ideas for the Animated Short" 2nd Edition, and writer for Animation Magazine, AnimationScoop.com and IndieWire.com, Mintz presented at several companies and conferences including; Disney Feature Animation, Blue Sky Animation Studios and DreamWorks Animation, San Diego Comic Con, SIGGRAPH and CTNX . Aubry was also guest host on TV's Turner Classic Movies (TCM) for a 4-hour program consulting on the animated short films from the National Film Board of Canada.
As an educator Aubry developed college animation programs as chair of animation at Laguna College of Art and Design, Director of Animation and VFX at Chapman University, and is currently a Professor of Animation at CSULB where he also served as Director of the School of Art. Mintz is also on the board of Directors at ASIFA-Hollywood.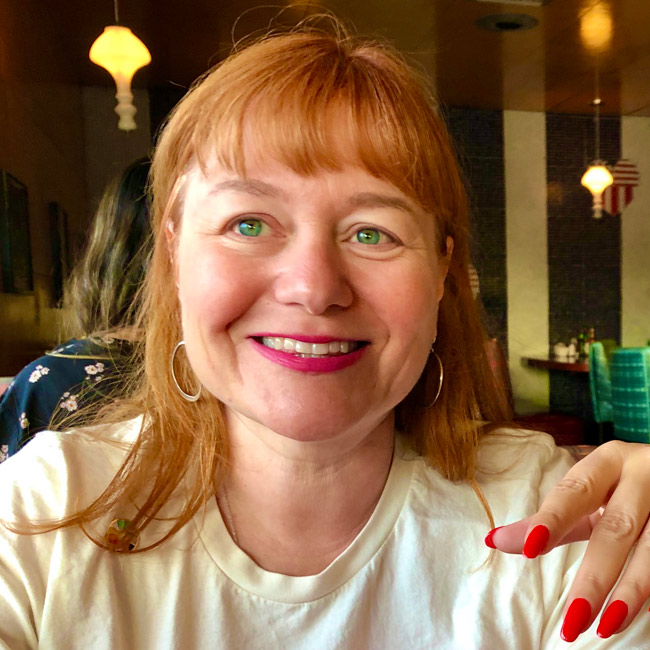 Brooke Keesling
Vice-President
Brooke Keesling is the Head of Animation Talent Development at Bento Box Entertainment. She has worked in the animation and VFX industry for decades as a filmmaker, in recruiting & development, and in education. Prior to joining Bento Box, Brooke recruited animation talent for Cartoon Network, Disney, and Warner Bros. 

Keesling earned her MFA at CalArts where she produced the stop-motion film, Meatclown and the Student Academy Award winning film Boobie Girl. Upon graduation, she worked in practical and miniature VFX on many films such as Inception, The Dark Knight, Hugo, and The Aviator. Brooke is a member of the Motion Picture Academy, the Television Academy, Women in Animation, and she's the Vice President of ASIFA Hollywood. Brooke is also on the advisory board of the GLAS Animation Festival, and she teaches in the Character Animation department at CalArts.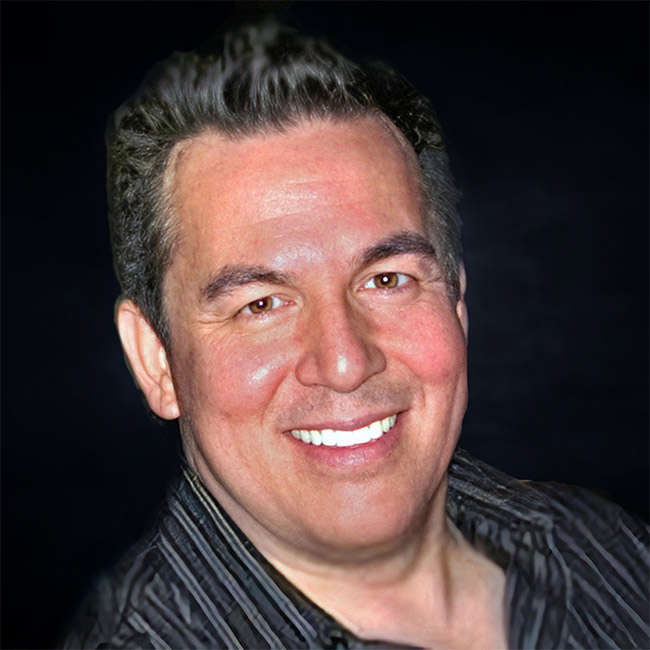 David Derks
Vice-President
David Derks joined ASIFA-Hollywood in 2003 due to his love for animation. After seeing opportunities within the organization he volunteered wherever he could and due to his efforts, he was elected in as a member of the board and was presented with a Certificate of Merit. David is currently at Paramount working alongside MTV, BET, Paramount+, Comedy Central, TV Land, CMT, AwesomenessTV, and Nickelodeon, as well as digital producer for EuroPacific Films. He is also currently the president of the La Mirada Symphony. He was previously at Twentieth Television and ABC Studios and was involved with shows like Desperate Housewives, LOST, Alias, Grey's Anatomy, According to Jim, Jimmy Kimmel Live, Divorce Court, Judge Alex, The New Ricki Lake Show, Dish Nation, as well as television miniseries like Muppets' Wizard of Oz and Stephen King's Kingdom Hospital. Additionally, David is also producing animation for an independent film that's currently in post production. His online Web comic String Theory Cartoons looks at the lighter side of life.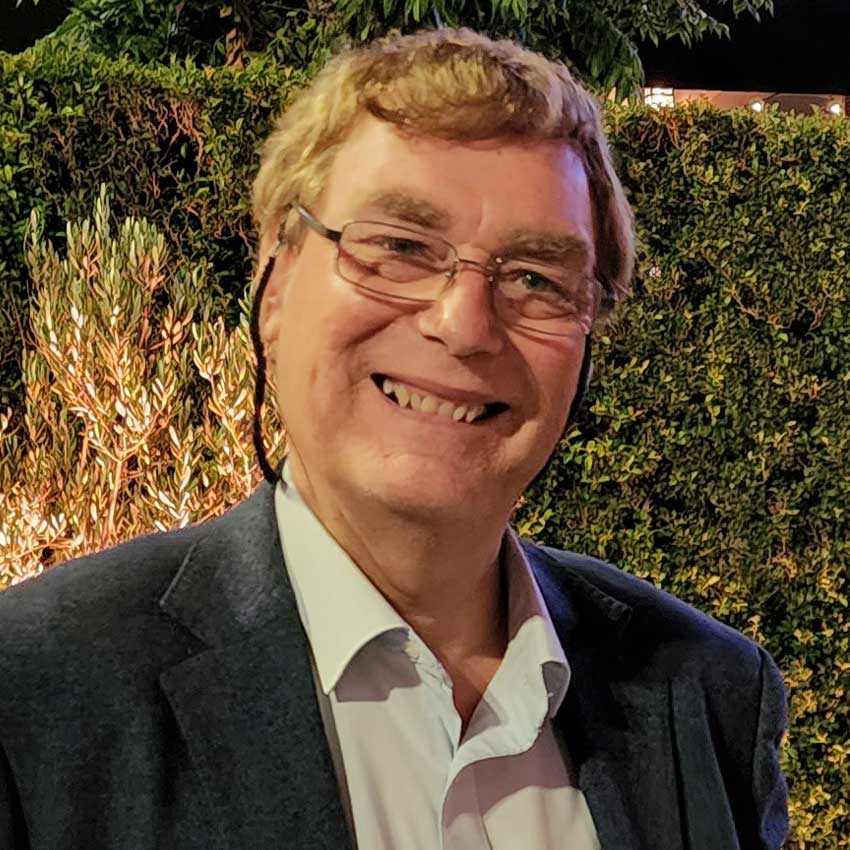 William C. Turner
Secretary
William C. Turner joined ASIFA-Hollywood as a student and a fan in 1978. Almost immediately he began volunteering, helping at Annie Awards, cel sales and anywhere he was needed. In the early 1990's Bill was asked to join the Board of Directors as Secretary and to take control of the memberships. Since that time membership has grown from about 800 to over 4,500. Bill used the networking opportunities of ASIFA-Hollywood to land a job in animation in 1993, first as a runner, but soon moving into production as a coordinator, technical director and production manager.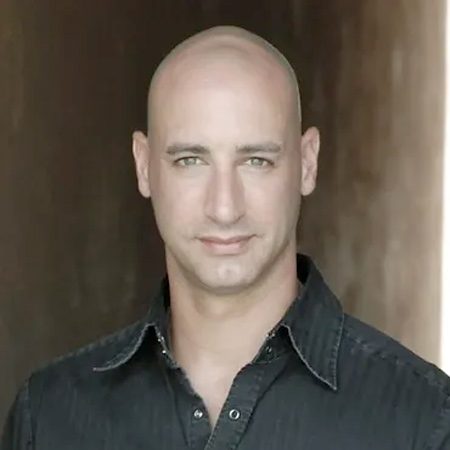 J.J. Blumenkranz has over two decades of experience in the visual fx and animation industries for film, television, video games, and VR/AR, He is currently Executive Vice President of PiSquare, where he uses his expertise to help design and develop real-time animation tools and process for film and television production.

Prior to PiSquare, J.J. worked at Google Daydream where he built an in-house production team of Digital Artists and Animators to create AR/VR content, using his filmmaking expertise to help create more compelling digital experiences. J.J. is a veteran of the industry, having also worked for Sony Pictures Imageworks, PDI/Dreamworks, Rhythm & Hues, and Digital Domain.

J.J. is an active member of the Academy of Motion Picture Arts and Sciences and serves on the Executive Committee for both the Short Film and Feature Animation Branch and the Student Academy Awards there. His credits include Monster House, The Polar Express, Stuart Little 2, Spider-Man, The Chubbchubbs!, Shrek, Babe, Pig in the City, and Titanic.

Before starting his career in animation, J.J. grew up in Palo Alto, California and graduated from UCLA with a Bachelors of Science in Mechanical Engineering. He continued graduate work there, bridging study between the School of Engineering and School of Medicine to create gait analysis models and methods.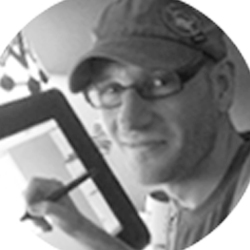 Tom Caulfield brings with him many years of experience. Originally from Dublin, Ireland, he has worked on three different continents and learned all facets of the animation industry in many different roles, such as Lead Animator, Character Designer and Director at studios like Disney, Disney Australia, Reel FX and DreamWorks. He is currently a director for Disney TV.
He fully embraces the independent film making side of the industry. Recently, his animated independent short film that he took from conception to completion won best first short at the Galway Film Fleadh.
Since leaving College he's been fortunate enough to work on the Oscar-nominated L'Illusionniste and The Secret of Kells, as well as Zarafa, Mickey, Donald and Goofy The Three Musketeers and The Book Of Life.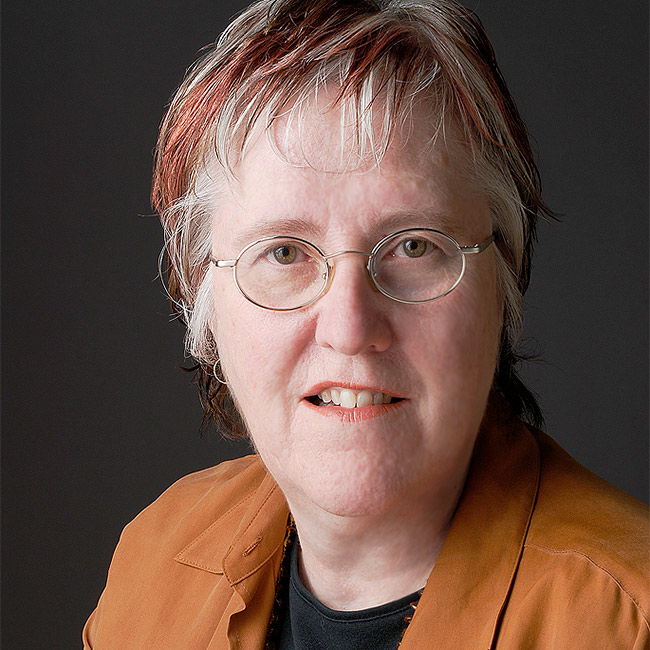 Dori Littell-Herrick spent 28 years in the animation industry as an artist, production supervisor, assistant director and creative executive. As an animation artist, her credits include Ferngully the Last Rainforest (Kroyer Films), National Lampoon Christmas Vacation title animation (Kroyer Films), The Little Mermaid (Disney Studios) and various commercials including Trix Rabbit, Keebler Elves, Tony the Tiger, Dig'm the Frog, Raid Bugs and Snap, Crackle and Pop. As a production supervisor, Dori worked on Osmosis Jones and Quest for Camelot (WB); and Beavis and Butthead and Ren and Stimpy (Metrolight Studios). She continued to work as an assistant director on animated commercials featuring Disney classic characters including Winnie the Pooh and the Seven Dwarves (Simex Studios, Pepper Films). As a producer in development at Warner Bros Feature Animation, Dori managed the creative development of feature films and short projects.
Dori returned to UCLA Animation Workshop to earn her Masters of Fine Arts in 2004.  She joined the faculty at Woodbury University in 2005 as Chair of Animation.  She taught the team-based animation production class, Junior Studio, and the beginning course in Animation Principles. Dori retired in 2017 after twelve years at Woodbury.
Dori joined the ASIFA-Hollywood Board in 2011 and serves on the Finance and Membership Committees.  She is also a founding member of the ASIFA-Hollywood Animation Educators Forum, and chairs the Scholarship Committee which distributes scholarships to animation students around the world. Dori is committed to sharing the art and craft of animation with the next generation.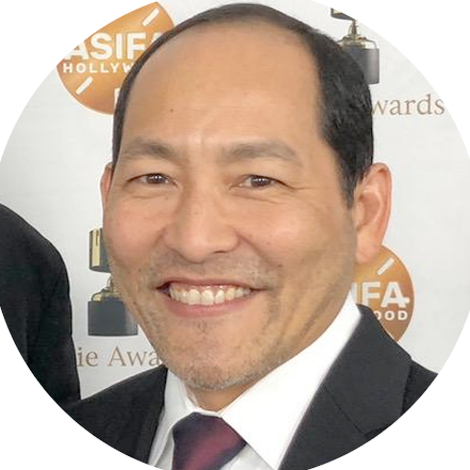 Todd Kurosawa has over three decades of experience as a story artist, collaborating with top talent in Los Angeles animation studios. He began his career as an apprentice story artist at Marvel Productions on Dungeons & Dragons, later becoming a storyboard director on the Emmy Award winning  Jim Henson's Muppet Babies. Todd has storyboarded on productions at most of the major studios, including Warner Bros. Animation, Walt Disney Feature and Television Animation, Nickelodeon, Sony Pictures Animation, and DreamWorks Animation. Some of his other credits include Tazmania, Pocahontas, Fantasia 2000, The Prince of Egypt, Shrek, Atlantis: the Lost Empire, Mickey's Twice Upon a Christmas, Shark Tale, How to Train Your Dragon, Penguins of Madagascar, Guillermo del Toro's Trollhunters, Captain Underpants, and Rapunzel's Tangled Adventure.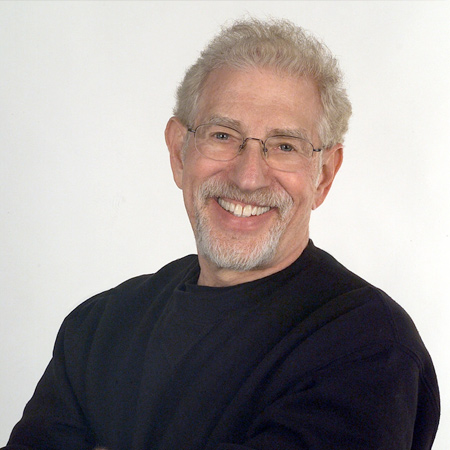 Bob Kurtz, Peabody Award winning animation writer, director, designer and founder of Kurtz & Friends Animation has created/produced animated theatrical titles for most major studios including the Walt Disney Company, Universal Studios, MGM, Sony Entertainment, Columbia Tri-Star Picture Group and Warner Bros.
Some of the titles include The Pink Panther, Honeymoon in Vegas, Are We Done Yet, Four Rooms, Honey I Blew Up the Kid, George of the Jungle, and City Slickers I and II.
Bob directed, produced, wrote the three screen/3D Stereoscopic multimedia experience for David Macaulay's The Way Things Work.
Kurtz & Friends also created animated sequences for Jurassic Park, Minority Report, Carlin On Campus and the prime-time Emmy Award winning special, Roman City. His award winning Edith Ann Christmas Special aired on network prime-time.
Bob Kurtz was a recipient of the AFI Grant as well as the Endowment for Humanities Grant. He is a former Governor of the Academy of Motion Pictures Arts and Sciences and Governor of the Television Academy of Arts & Sciences. Bob was also a recipient of the ASIFA-Hollywood Annie Lifetime Achievement Award and Artist of the Year in Japan.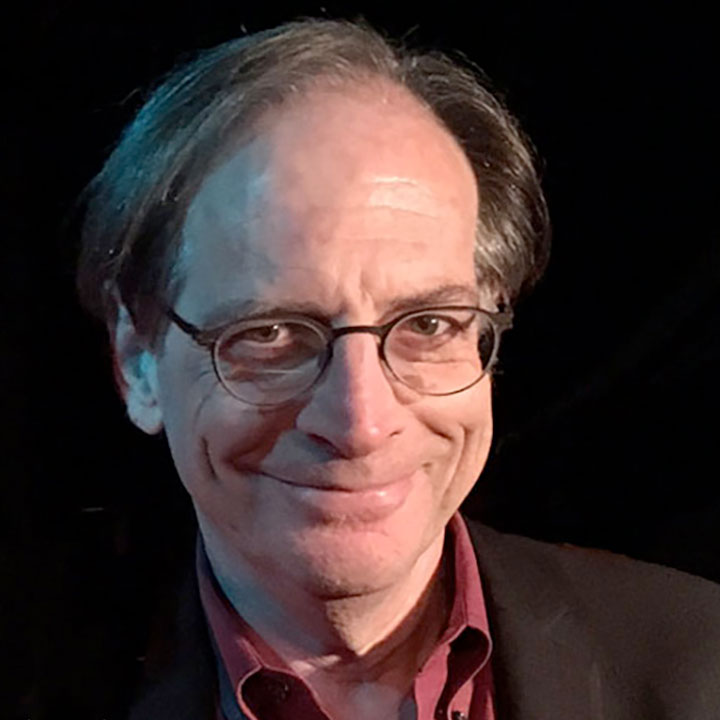 Jerry Beck is a well-known animation historian and cartoon producer. His twelve books on the subject include The Animated Movie Guide, Looney Tunes: The Ultimate Visual Guide and The 50 Greatest Cartoons. He is a former studio exec with Nickelodeon and Disney, and is currently a consulting producer to Warner Bros., Universal and Disney for their classic animation DVD compilations. Beck has programmed retrospectives for the Annecy and Ottawa Animation Festivals, The Museum of Modern Art and the Academy of Motion Picture Arts & Sciences.  He is currently teaching animation history at Cal Arts in Valencia and at Woodbury University in Burbank. He is also the editor of two animation blogs Cartoon Research and Animation Scoop.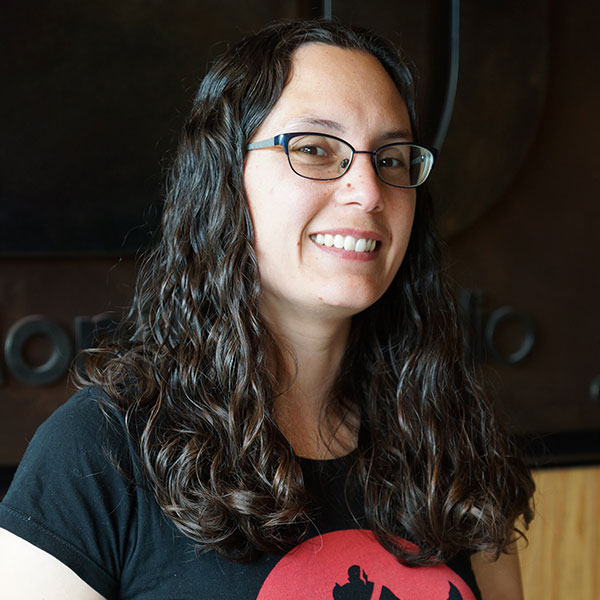 Erica Pinto is currently a Lead Narrative Animator at Sony Playstation's Santa Monica Studio, and has worked in the gaming industry since her first internship at Electronic Arts in 2003. She has contributed to many highly successful titles and IPs including God of War and the Medal of Honor series. She has given talks at Gnomon, the Game Developers Conference, and Comic-Con, and enjoys doing outreach to inspire the next generation of game developers.  Erica earned her BFA at the UCLA School of Film, Television and Digital Media, and additionally received an MFA through the UCLA Animation Workshop.  She hopes to help create and strengthen connections between animators working in every medium.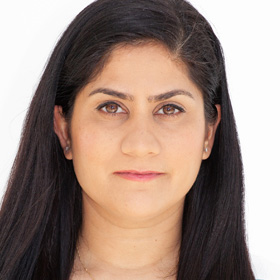 Azarin Sohrabkhani is a media professional with 18 years of operations and leadership experience and a passion for fostering the voices of underrepresented talent and stories.

She is currently a Corporate Events Manager at Netflix based in Los Angeles, focusing on creating inclusive, impactful, and inspiring experiences.

In her previous role as the Industry Director at the Canadian Film Institute (CFI), which hosts the Ottawa International Animation Festival (OIAF) and the International Film Festival of Ottawa (IFFO), Azarin led and programmed The Animation Conference (TAC) and Indie Animation Talks series, launching the Animation Exposé Professional Development Program, InGenius Jr Kids Day and IFFO Screen Summit during her tenure. She was also the lead on all corporate partnerships and development strategies for the organization.

Azarin sits on the ASIFA-Hollywood Board of Directors, was a Co-Founder of Ottawa, Canada's DIY music festival, Ottawa Explosion Weekend, and was a Series Producer on 'The Ultimate Fighter Nations: Canada vs. Australia.' 
An internationally respected critic and historian of animation, Charles Solomon has written for the New York Times, Newsweek (Japan), the Japan Times, the Los Angeles Times, Variety, and National Public Radio. His books include "The Man Who Leapt Through Film: The Art of Mamoru Hosoda (Abrams, 2022), "The Art of WolfWalkers" (Abrams, 2020) ,"Tale as Old as Time: The Art and Making of Disney's Animated Classic Beauty and the Beast" (Disney Editions, 2017) "The Art of the Disney Golden Books (Disney Editions, 2014) "The Art and Making of Peanuts Animation: Celebrating Fifty years of Television Specials" (Chronicle, 2012), "The Toy Story Films: An Animated Journey" (Disney Editions, 2012), "The Disney That Never Was" (Hyperion, 1995) and "Enchanted Drawings: The History of Animation" (Knopf, 1989; reprinted, Wings, 1994), which was a New York Times Notable Book of the Year and the first film book to be nominated for a National Book Critics' Circle Award. He contributed essays to the exhibition catalogues of "Japanese Animated Films: A Complete View from their Birth to 'Spirited Away' and Beyond" (Tokyo Museum of Contemporary Art, 2004), "Il était une fois: Walt Disney/ Once Upon a Time, Walt Disney" (Grand Palais Museum, Paris, 2006) and "The Colors of Mary Blair" (Tokyo Museum of
Contemporary Art, 2009).
Danny Young is a CG artist and animator working in film, television and commercial projects since 2008. He has had the pleasure of serving on the board of directors of ASIFA-Hollywood since 2009. During this time, he has been a key advocate for the inclusion of video game artists in the larger animation community. He is also the primary liaison between the board and the open source software community. As a board member, he has always sought to represent the interests of artists and the animation community through the strength and goodwill of the organization, and to help preserve the integrity of ASIFA-Hollywood through honest volunteerism. He hopes to continue being an active participant in the animation community indefinitely.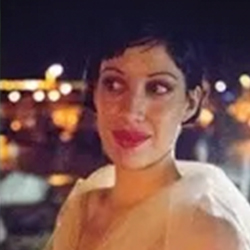 Jeanette Jeanenne is a Panamanian-American filmmaker based in Los Angeles. She is the Head of Animation and Executive Producer at SNYDER NY. She is the Co-Founder and Director of GLAS Animation, a non-profit organization dedicated to championing, cultivating, and promoting independent animation in the US. She received her MFA at CalArts in Film/Video. She is currently a director and producer at OSOBJORN, and is part of the international animation collective Late Night Work Club. In the past she has worked with LA Film Festival, Glamour Magazine, Slamdance, and Short of the Week. She was one of the directors of the animated horror series 'Woman in the Book' produced by Crypt TV in collaboration with Starburns Industries. She produced several award-winning short form projects including 'Drone' directed by Sean Buckelew, 'My Year of Dicks' created by Pamela Ribon and directed by Sara Gunnarsdottír, and 'Girl in the Yellow Dress' for David Gilmour directed by Danny Madden. She has written and directed several animated mini-series for FX Networks including 'Rules,' 'Meddington Hills,' and 'Violence.Sex.Language.Gore.' In 2020, she received the June Foray Award at the 46th Annie Awards for her 'charitable impact on the art and industry of animation.' She currently serves on the Advisory Committee of LXIA and on the board of ASIFA-Hollywood.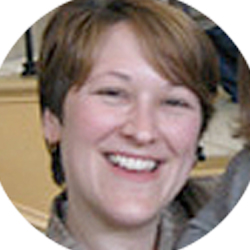 Jennifer Cardon Klein is a producer and animator and has worked extensively in feature animation, storyboarding and animating for studios like Disney and Warner Bros. She is known for her work on The Iron Giant, The Emperor's New Groove and Space Jam.
Some of her other films include Home on the Range, The Road to El Dorado, Candyman, One by One, Pups of Liberty, Boys Night Out and The Chestnut Tree. Jennifer also appears in the television short The Making of 'The Iron Giant'.