Hollywood Heritage and "The 3 Tooners" Invite You to Drop In on The Glory Days of Hanna-Barbera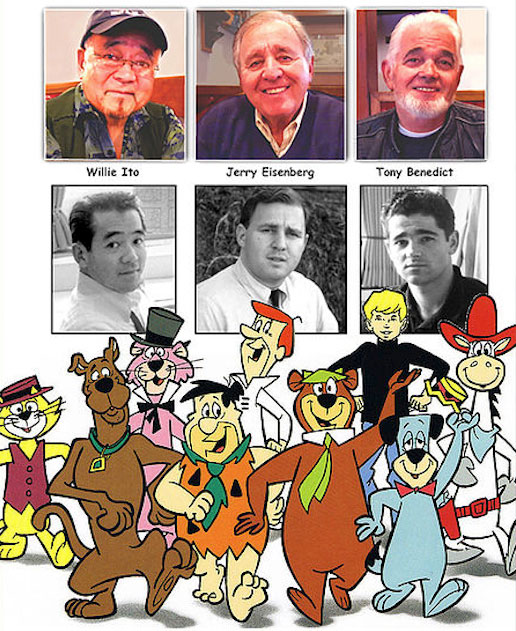 Just how did Bill Hanna and Joe Barbera bring animated cartoons to big time television? "The Three Tooners," H&B veterans Tony Benedict, Willie Ito and Jerry Eisenberg will provide some great "behind the scenes" stories about the glory days when Yogi Bear, the Flintstones, Johnny Quest and many more, ruled the animation roost.
Artwork and memorabilia from Hanna-Barbera will be on display in the main gallery. Refreshments will be served on the front deck and there will some special themed items in the famous "Evening at the Barn" $1 raffle. Yabba Dabba Doo!
Wednesday, June 8
7:30 p.m.
Hollywood Heritage Museum
2100 N. Highland Avenue
Hollywood, CA 90068
$7.50 Hollywood Heritage members
$15.00 non-members
Reservations and tickets  Visit the official website for more information
[vc_gmaps title="Map to Hollywood Heritage Museum" address="2100 N. Highland Aveneue, Hollywood, CA 90068″ size="300″ type="roadmap" zoom="14″ shadow="yes" width="1/1″ el_position="first last"]