Report from ASIFA-Hollywood's General Membership Meeting
On April 4th, ASIFA-Hollywood held it's annual General Membership Meeting. The attendance for this event, mandated by ASIFA's by-laws, has been growing each year. This meeting meeting offers ASIFA-Hollywood members a chance to meet and talk with other members and our executive board and hear about our organization's population statistics, annual financial report and expenditure projections, animation restoration projects, the ASIFA Archives, Animation Aid Foundation, upcoming programs and events, communications, the Animation Educators Forum, student scholarships, goals for 2016 and our Animation Center building initiative as well as, of course, the Annie Awards. Report on all these topics were presented by president Jerry Beck, CFO Jeff Wike, vice president David Derks, AEF president Aubry Mintz and executive director Frank Gladstone.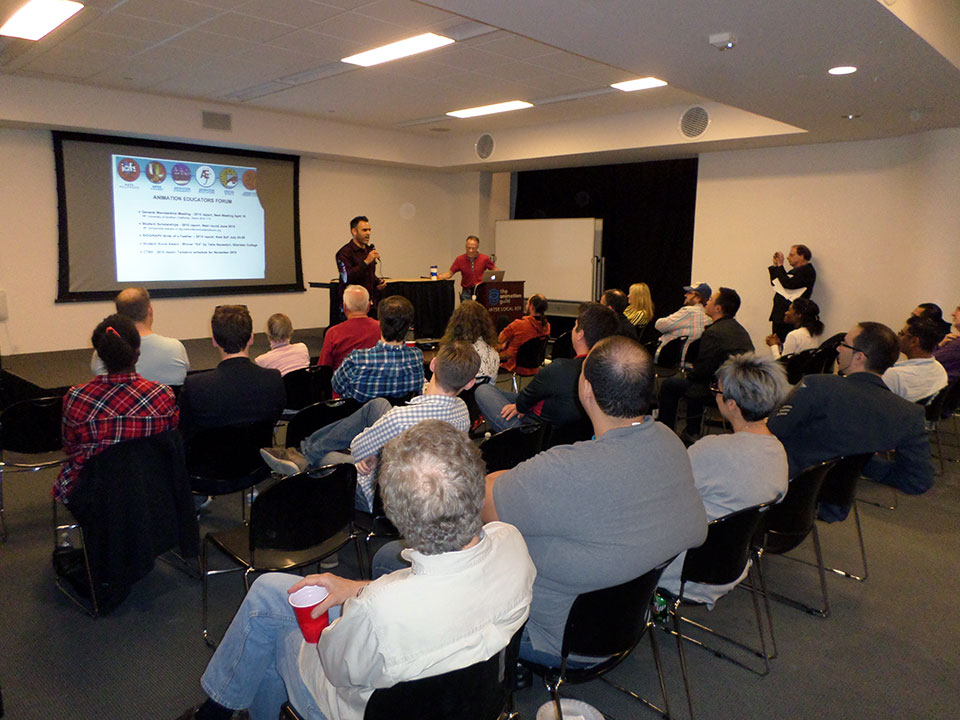 Board members Jennifer Klein, Dori Littell-Herrick, Charles Solomon, Bill Turner and Danny Young whose terms on the executive board were concluding, were all re-elected to the board for another term.
There was a lively Question & Answer session and all present were also treated to a presentation some of the best shorts screened at this year's ASIFA-Hollywood sponsored GLAS Animation Festival.
All in all, a productive and entertaining annual meeting. We hope you will consider attending next year!