Andreas Deja Will Be Signing His Book The Nine Old Men
The Woodbury Animation Club is hosting master animator and animation historian Andreas Deja with a discussion and signing of his new book, THE NINE OLD MEN: Lessons, Techniques, and Inspiration from Disney's Great Animators.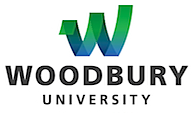 Saturday, March 26
2:00 to 4:00 pm.  
Woodbury University Campus Bookstore
7500 N Glenoaks Boulevard
Burbank, CA 91504
Learn from the men who changed animation forever. Walt Disney's team of core animators, who he affectionately called his "Nine Old Men," were known for creating Disney's most famous works.
[vc_gmaps title="Map to Woodbury University" address="7500 N Glenoaks Boulevard Burbank, 91504″ size="300″ type="roadmap" zoom="14″ shadow="yes" width="1/1″ el_position="first last"]