Animation at the American Cinematheque
MY NEIGHBOR TOTORO
Tuesday, February 14, 2017 – 7:30 PM
EGYPTIAN THEATRE
6712 Hollywood Blvd., LA 90028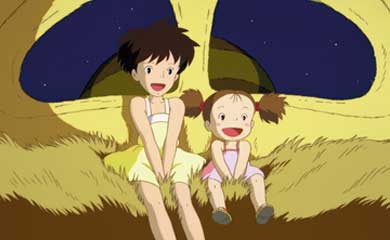 Spend Valentine's Day with Totoro! Hayao Miyazaki's animated classic follows young sisters Satsuki and Mei, who move with their father into a new house near a vast forest. Discovering wondrous forest spirits, they also encounter Totoro, a giant, lumbering bunny-esque creature.
---
TITMOUSE 5 Second Animation Night
Friday, February 24, 2017 – 7:30 PM
EGYPTIAN THEATRE
6712 Hollywood Blvd., LA 90028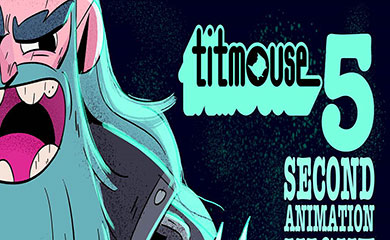 Join us for our annual showcase of off-beat short-format cartoons the animators at Titmouse Studios dream up in their spare time; such programs as Adult Swim's The Venture Bros., Superjail, China, IL, Metalocalypse, King Star King and Black Dynamite, as well as Disney XD's Motorcity and Randy Cunningham 9th Grade Ninja.
Introduction by Titmouse founder Chris Prynoski.
---
Oscar Shorts
February 24 & 25, 2017
EGYPTIAN THEATRE
6712 Hollywood Blvd., LA 90028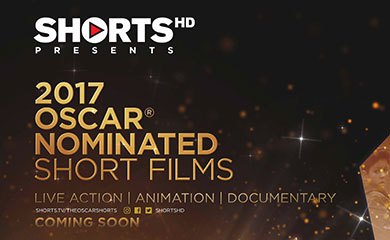 Join us for screenings of all the 2017 Oscar-nominated short films! With programs of Animated, Live Action and Documentary nominees, this is your annual chance to predict the winners (and have the edge in your Oscar pool)!
The American Cinematheque presents all of the 2017 Oscar-nominated animated shorts: Borrowed Time, Pearl, Piper, Blind Vaysha and Pear Cider and Cigarettes, along with several additional animated shorts from 2016.
ASIFA Hollywood discounts will apply if you present your membership card at the box office.
[vc_gmaps title="Map to Egyptian Thatre" address="6712 Hollywood Blvd., LA 90028″ size="300″ type="roadmap" zoom="14″ shadow="yes" width="1/1″ el_position="first last"]