Animation Educators Forum (#AEF) at #CTNX This Saturday
On November 16, from 2:30pm-3:15pm, the Animation Educators Forum will discuss the topic "Should we teach to the first job or the last job?" at the Creative Talent Network eXpo (CTNx)!
Location: Executive Boardroom, Burbank Airport Marriott Hotel & Convention Center, 2500 Hollywood Way, Burbank, California 91505
Welcome and Introduction
Adriana Jaroszewicz, AEF Steering Committee Treasurer & Assistant Professor at Loyola Marymount University
Aubry Mintz, AEF Steering Committee Co-Chair & Professor at California State University, Long Beach
Discussion: Should we teach to the first job or the last job?
President Obama is talking about ranking schools based on their ability to get students jobs quickly after they graduate. Are the pressures of employment affecting how we teach? Some animation programs teach for the first job by focusing on software and current skills while others stress lifelong learning that will be applicable long term. What is the best balance? Join us for an open discussion with animation educators from around the country and the world.
Discussion Contributors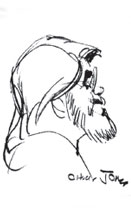 Dave Master, Education Consultant & Founder of ACME Virtual Training
Dave Master was the animation instructor at Rowland Animation for almost two decades, and hundreds of his students have gone on to careers in animation, media, technology fields, and the arts. During his work as the Director of Artist Development for Warner Brothers Animation for seven years, he founded the ACME Virtual Training Network. Dave's honors include his appointment to the National Fine Arts Standards Commission in Washington DC, the International Animated Film Society's June Foray Award, the National Technology Teacher of the Year Award, and The Music Center's prestigious Bravo Arts Educator Award. The 2008 recipient of the SMPTE Eastman Kodak Gold Medal for his lifetime of achievements in education, he was the first animation educator to receive the award in its forty-two year history. Master is presently advising and consulting on curricular projects that span animation, science, technology, robotics, media, professional mentoring, and Native American cultural heritage preservation.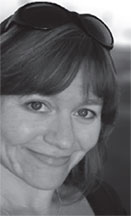 Brooke Keesling, Manager of Animation Talent Development at Cartoon Network & Adjunct Professor, CalArts
Brooke Keesling is the Manager of Animation Talent Development for Cartoon Network Studios in Burbank. She works closely with the production of current series such as Adventure Time, Regular Show, Clarence, Uncle Grandpa, Steven Universe, and Ben 10. Brooke also supports the development of original content. Prior to joining Cartoon Network, Brooke earned her MFA in Experimental Animation at CalArts where she produced several animated shorts including the stop-motion film, Meatclown and the Academy Award winning film, Boobie Girl. For many years, she worked in practical visual effects on feature films such as Inception, Hugo, The Dark Knight, and The Aviator. Passionate about outreach and education, Keesling serves on the ASIFA Hollywood Board of Directors and is an instructor in the Character Animation department at California Institute of the Arts.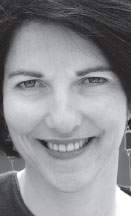 Sheila M. Soan, Associate Professor at the School of Cinematic Arts, University of Southern California
Sheila Soan is a narrative filmmaker with a special interest in documentary animation. Her films investigate social issues utilizing a unique hybrid of animation and documentary. She has produced, directed, and animated seven independent animated films. Soan has received grants from the Guggenheim Foundation, Rockefeller Media Arts Fellowship, and Pew Fellowships in the Arts, among others. Her award-winning films have been exhibited world-wide and are distributed educationally as well as in home video markets. She recently produced, directed, and animated a one hour documentary on wrongful conviction, Truth Has Fallen. Professor Soan has taught painting-on-glass and documentary animation workshops internationally at several institutions including the Ponticia Universidad Javeriana in Bogotá, Colombia, the Central Academy Of Fine Art in Beijing, China, the University Of Bualo, and the Kansas City Art Institute. She has developed curriculum and designed coursework for Documentary Animation Production as well as written on the subject. Ms. Soan is an Associate Professor at the University of Southern California, where she teaches animation production. In addition, she teaches Documentary Animation Production, and Story Art Development courses. She holds a BFA in Film/Video/Animation from the Rhode Island School of Design and an MFA in Experimental Animation from the California Institute of the Arts.
For more information on CTN Animation eXpo click here.