ASIFA-Hollywood at Comic-Con@Home 2021
Comic-Con@Home 2021 returns this week and ASIFA-Hollywood will be there! Due to health concerns of the COVID-19 pandemic, this will be a very different year for the annual celebration. San Diego Comic-Con is giving everyone free access to all the panels and other events…all from the comfort of home.
We will be presenting two panels that you won't want to miss! From masters of voice-over to some of the best composers of super-hero films and TV shows, we'll keep you entertained with lively conversations!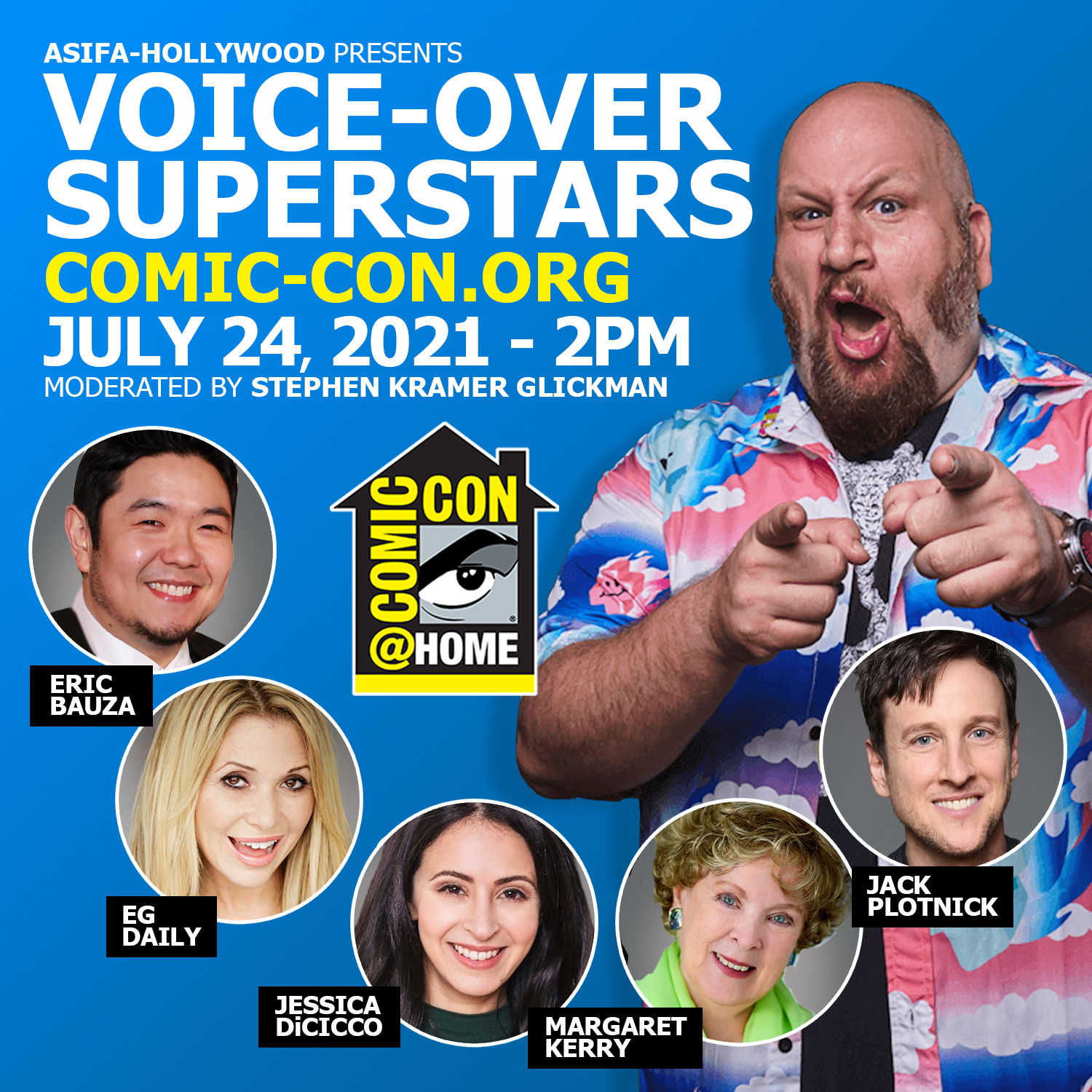 Voice-over Superstars in Animation and Live Action
ASIFA-Hollywood and actor/writer Stephen Kramer Glickman (Big Time Rush) will moderate a lively discussion with some of the best voice-over actors in animation and live-action! The panel includes Eric Bauza (Looney Tunes Cartoons), EG Daily (Rugrats), Jessica DiCicco (Adventure Time), Margaret Kerry (Clutch Cargo), and Jack Plotnick (Drawn Together).
The panel goes live Sunday, July 24 at 2PM PST: Voice-over Superstars in Animation and Live Action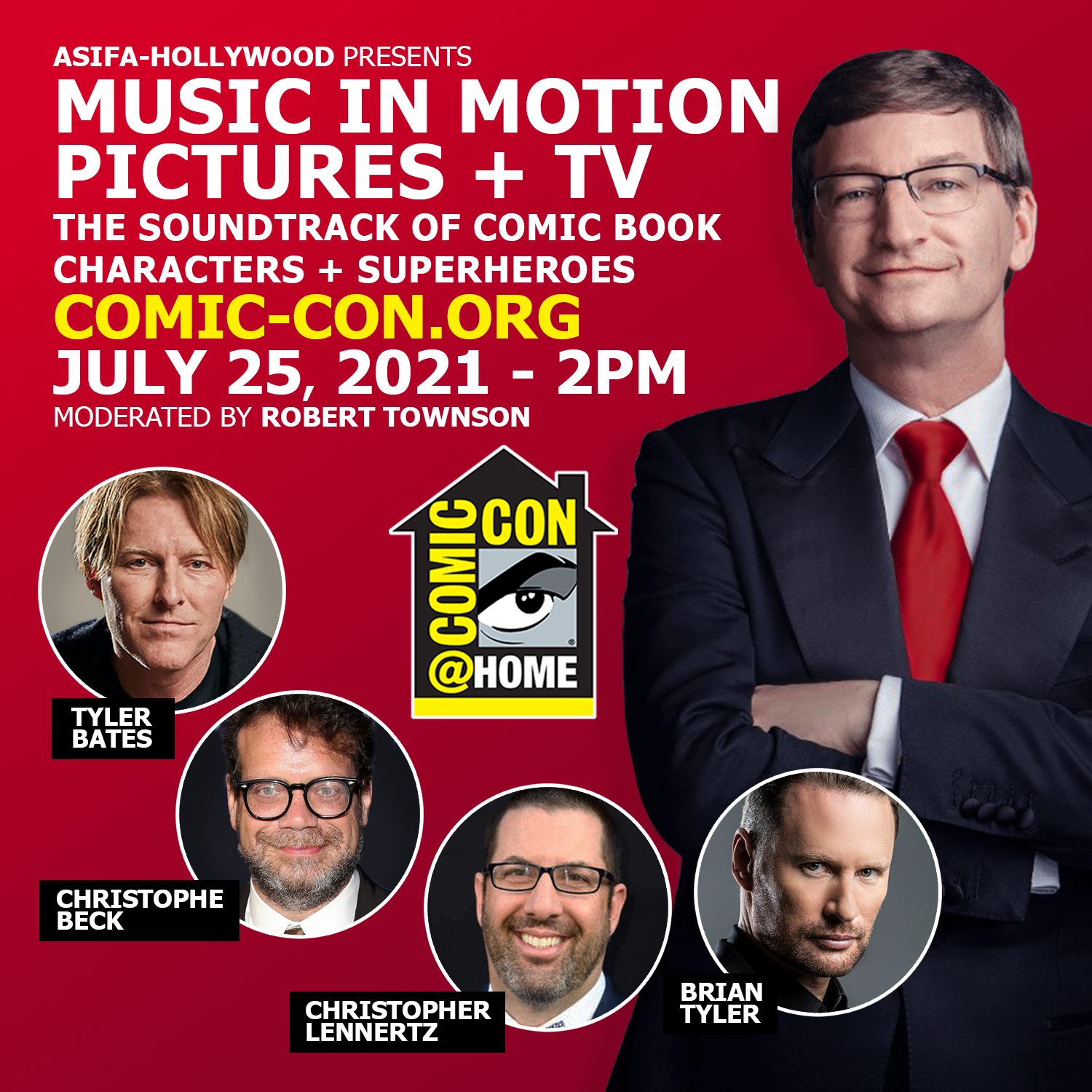 Music in Motion Pictures and Television: The Soundtrack of Comic Book Characters and Superheroes
ASIFA-Hollywood presents renowned music producer, Robert Townson (Cinema Morricone – An Intimate Celebration), in a roundtable discussion with the new generation of film music giants on the art and craft of composing music for Hollywood's biggest blockbusters. Panelists include Tyler Bates (Guardians of the Galaxy), Christophe Beck (WandaVision), Christopher Lennertz (The Boys), and Brian Tyler (Avengers: Age of Ultron).
The panel goes live Sunday, July 25 at 2PM PST: Music in Motion Pictures and Television: The Soundtrack of Comic Book Characters and Superheroes