ASIFA-Hollywood Lights up San Diego Comic-Con
ASIFA-Hollywood became a headlining participant at last month's San Diego Comic-Con with a panel discussion that included a lively panel on the state of the animation industry and an annual tradition that showcases some of the worst cartoons ever made.
(L to R): Moderator Frank Gladstone, Rick Farmiloe, Careen Ingel, Camille Kanengiser, Peter Ramsey and Marlon West.
Moderator Frank Gladstone led a spirited discussion on current trends of animation, as well as how the industry is changing due to animation being produced in many different countries and emerging technologies. What do the pros think of the animation scene today? Is hand-drawn and VFX gone for good? What will be the impact of VR? How do I get a job? The panelists discussed how animators fit into current business models of animation studios and the ever-changing landscape of motion pictures, television, and new media.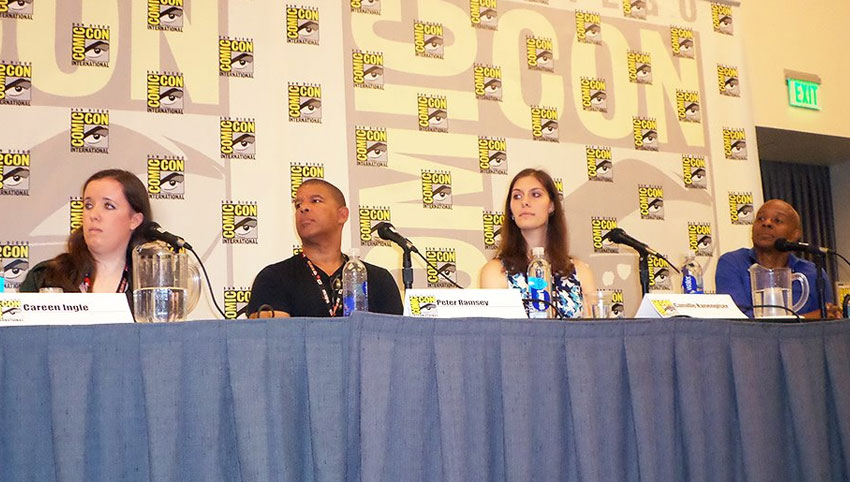 Jerry Beck presented a humorous look at animation with The Worst Cartoons Ever which has become an annual tradition at the event and has continuously played to a packed house of over 1,000 attendees. Cartoons included Mighty Mr. Titan (a physical fitness superhero) and Johnny Cypher in Dimension Zero (a one-man weapon of mass destruction).
To celebrate the 8th anniversary, One Plus Hub hosted their annual beer bust. ASIFA-Hollywood was a co-host, as well as Technicolor, Nickelodeon, Starburns Industries, Summit Talent & Literary Agency!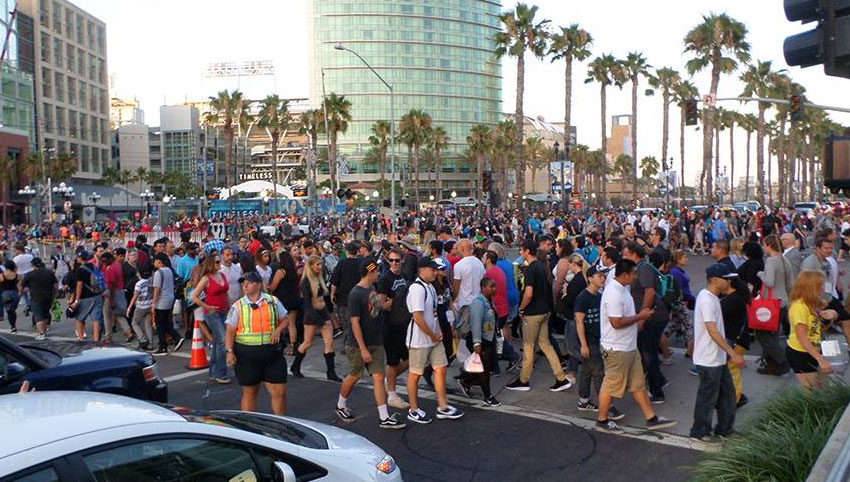 About San Diego Comic-Con International
Comic-Con International is a nonprofit educational corporation dedicated to creating awareness of, and appreciation for, comics and related popular art forms, primarily through the presentation of conventions and events that celebrate the historic and ongoing contribution of comics to art and culture.