ASIFA-Hollywood's Animation Educators Forum Annual General Membership Will Feature Virtual Reality at USC
Please join The Animation Educators Forum (AEF) in person or via online streaming for a lively discussion on this year's hot topic, Virtual Reality!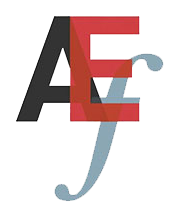 April 16th from 10:00 AM to 4:00 PM
University of Southern California
USC School of Cinematic Arts – Room SCA112
900 W 34th St, Los Angeles, CA 90007
VR has the potential of ushering in a new age of media on a par with the dawn of film. This exciting time holds the promise of new content delivered in innovative ways, but it also requires new ways of thinking and teaching. We will consider how to prepare students for the challenges ahead and showcase the latest developments in VR with onsite demonstrations.
Our featured guest speakers will be:
Eric Hanson, Associate Professor, John C. Hench Division of Animation and Digital Arts,School of Cinematic Arts, University of Southern California
Andy Fedak, Assistant Professor of Animation at California State University, Fullerton
With a relevant topic, great speakers and an excellent forum we anticipate a highly engaging day. We hope you can join us!
Please RSVP at ts.cttv@gmail.com
[vc_gmaps title="Map to USC School of Cinematic Arts" address="900 w. 34th street, Los Angeles, CA 90007″ size="300″ type="roadmap" zoom="14″ shadow="yes" width="1/1″ el_position="first last"]