#Disney #Animation Celebrates 90 Years
On October 16, 1923, Walt and Roy Disney set up a small animation studio in Los Angeles, California where they began creating a series of shorts where a live action little girl named Alice and an animated cat named Julius have adventures in an animated known as the Alice Comedies.
Flash forward ninety years later to the studio in Burbank, California that has produced some of the biggest animated features, which include titles like Snow White and the Seven Dwarfs and Beauty and the Beast, to its recent feature Frozen.
This past Tuesday evening, The Walt Disney Studios celebrated the ninetieth anniversary of Disney animation at the Disney Legends Courtyard. Guests and speakers included John Lasseter, chief creative officer for Walt Disney and Pixar Animation Studios, Ed Catmull, Walt Disney and Pixar Animation Studios president, and a huge gathering of Disney filmmakers, artists and vocal talent.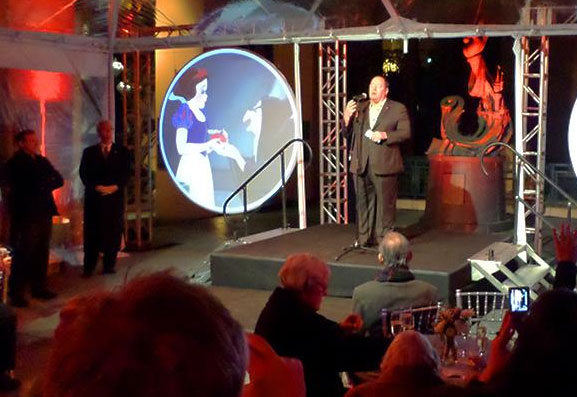 Under a giant canopy, many of the individuals who have been a part of the tradition of Disney Animation were on hand to celebrate the studios' milestone. Bob Iger, Disney Chairman, welcomed guests and gave the introduction.
"Animation really has been the heart and soul of the company," Disney chairman Bob said at the party. "I cannot say enough about how important it is to the company."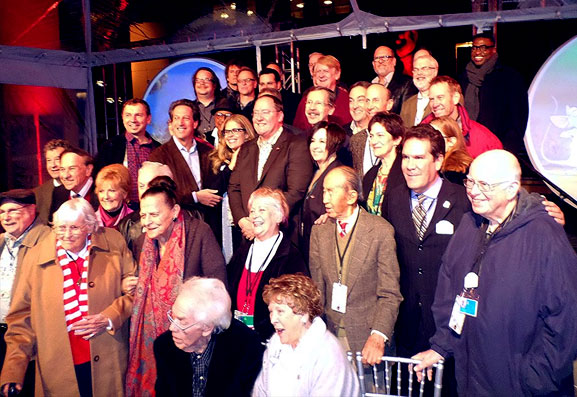 Before giving the toast to animation, John Lasseter shared his thoughts on Walt Disney and how it influenced the work
"Walt Disney's work was so beautiful and there was so much heart with appealing memorable characters," said Lasseter. "He was constantly pushing the technology of the storytelling and the music was so integral and special." He continued the accolades on the art of animation. "More than any other film producer in history, what he produced is timeless. When you see up on the big screen a restored version of, say, 'Bambi,' there is nothing about it that's dated."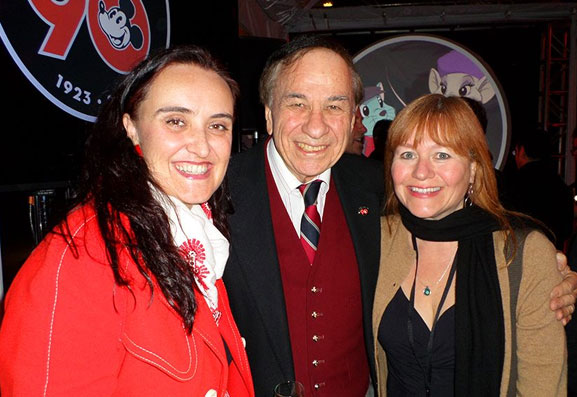 Lasseter also introduced a number of legends such as voice actors, animators who had worked on Sleeping Beauty, The Jungle Book, Aladdin and Wreck-It Ralph, and many other individuals that included composers and writers.
On the closing of his speech, Lasseter underscored the efforts at the studio with a speech he gave in 2006 after Disney acquired Pixar Animation Studios.
"When Ed and I came in 2006 to start leading the studio, I turned to all the artists and said I want you to aim high," said Lasseter. "I want to you to aim higher than you possibly think you could reach, because Walt Disney's name is going to be on this picture. We have to make movies worthy of having his name on these films."