Free Birds Screened for #ASIFA Membership at Pacific Design Center
It isn't Thanksgiving yet, but Hollywood is already serving up turkey. This past Sunday, ASIFA-Hollywood screened Free Birds to it's membership, as well as members of VES, at the Pacific Design Center in West Hollywood, CA. The screening was followed by a Q&A with the filmmakers: Scott Moiser (producer/co-writer), Jimmy Hayward (director/co-writer) and Aron Warner (executive producer).
Free Birds is the first theatrical film created by Reel FX, which was founded in 1993 and based in Dallas, Texas and Santa Monica, California. Originally titled Turkeys, development on the film began in June 2009 and physical production began in January 2011. Reel FX and Granat Entertainment launched in 2010 Bedrock Studios (later renamed to Reel FX Animation Studios) to produce family oriented projects. In October 2012, it was announced that Relativity Media would co-finance, co-produce, and distribute the film. In March 2013, the film was retitled to Free Birds.
In the animated comedy Free Birds, Reggie (Owen Wilson) lives a comfortable life after receiving the presidential turkey pardon, and no longer worries about being served as a main dish on Thanksgiving. But after he's recruited by wild turkey Jake (Woody Harrelson) for a top-secret mission, the unlikely pair must travel back to the first Thanksgiving in 1621 to get turkeys off the holiday menu for good.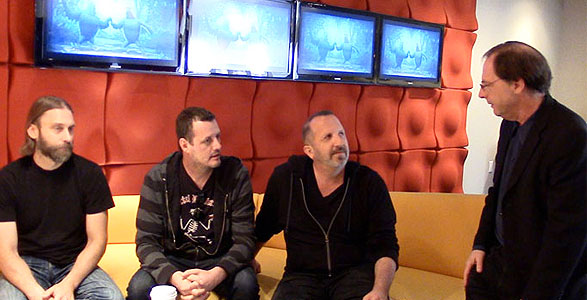 The voice cast for Free Birds also includes Amy Poehler (Jenny), Keith David (Chief Broadbeak), Dan Fogler (Governor Bradford), Colm Meaney (Myles Standish), and George Takei (S.T.E.V.E.).
The screen story was co-written by David I. Stern (Open Season 2 & 3) and John J. Strauss (The Santa Clause 2 & 3), with the screenplay penned by Hayward and Scott Mosier (Clerks the animated TV Series); the latter also served as a producer.
Free Birds will open in the U.S. November 1  in both 2D and 3D formats, just in time for Thanksgiving.