Fun Around Town for ASIFA-Hollywood Members
ASIFA-Hollywood members can receive a discounted ticket price for any show by presenting their membership card or using the password "ASIFA-CINEMATHEQUE" at the theatre box office. (Discount is not available for on-line sales.)
American Cinematheque at the Aero Theatre
1328 Montana Avenue
Santa Monica, 90403
[vc_gmaps title="Map to American Cinematheque at the Aero Theatre" address="1328 Montana Avenue, Santa Monica, CA 90403″ size="300″ type="roadmap" zoom="14″ shadow="yes" width="1/1″ el_position="first last"]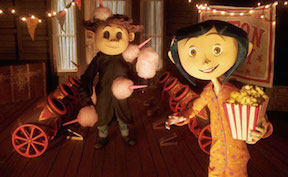 Sunday, June 12 – 7:30 PM
Double Feature! CORALINE in 3-D and STARDUST
Introduction by Cliff Galiher. Special 3-D Ticket Pricing. ASIFA Discount available.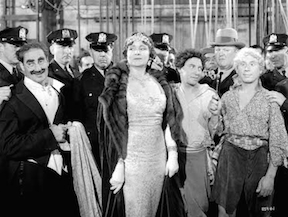 Marx Brothers Cinematheque Weekend at the Aero
June 16 through 19
Thursday, June 16 – 7:30 PM MARX BROTHERS Double Feature! A NIGHT AT THE OPERA and ROOM SERVICE
Friday, June 17 – 7:30 PM MARX BROTHERS Double Feature! DUCK SOUP and THE COCOANUTS
Saturday, June 18 – 7:30 PM MARX BROTHERS Double Feature! ANIMAL CRACKERS and MONKEY BUSINESS
Sunday, June 19 – 5:00 PM – FATHER'S DAY MARX BROTHERS Double Feature! HORSE FEATHERS and A DAY AT THE RACES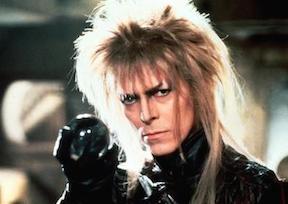 UCLA Film and Television Archive Presents
FREE SCREENING at the Billy Wilder Theatre
30th Anniversary screening of LABYRINTH
Saturday, June 12
11:00 a.m.
10899 Wilshire Boulevard
Los Angeles, 90024 (Courtyard Level at the Hammer Museum)
Sarah (Jennifer Connelly) wishes that goblins would take her annoying baby brother…Then it comes true! To rescue him, Sarah journeys into the otherworldly realm of the Goblin King ( David Bowie), where puzzles, perils, and puppets await. Recommended for ages 8+.
Tickets for free events are available at the Billy Wilder Theater box office beginning one hour before the event. Free tickets cannot be reserved or obtained in advance.
[vc_gmaps title="Map to Billy Wilder Theatre" address="10899 Wilshire Boulevard
Los Angeles, 90024″ size="300″ type="roadmap" zoom="14″ shadow="yes" width="1/1″ el_position="first last"]