#GKids Ernest & Celestine Screened for #ASIFA Membership
On Monday, November 18, GKids screened their latest film Ernest & Celestine for ASIFA-Hollywood and included a Q&A session with the film's director Benjamin Renner.
In the film, deep below snowy, cobblestone streets, tucked away in winding tunnels, lives a civilization of hardworking mice, terrified of the bears who live above ground. Unlike her fellow mice, Celestine is an artist and a dreamer and when she nearly ends up as breakfast for bear Ernest, the two form an unlikely bond. But it isn't long before their friendship is put on trial by their respective bear-fearing and mice-eating communities.
Moderated by Jamie Kezlarian Bolio, the director discussed some of the aspects to making a traditional 2D animated film.
His vision for the film included remaining faithful to the source material. "I wanted to stay in the tradition of the feeling that the characters looked, like they were drawn on paper," said Renner. "Gabrielle Vincent's illustrations are wonderful and we wanted to keep the sketchy-look of the characters." During production of the film, Renner described the crew as being very enthusiastic about making the film and working in the style of the original drawings from Vincent's books.
When discussing the process of animation, Renner stated it took his small crew (for example – the majority of the film only had 5 animators and 3 BG artists) a year before they had the characters perfect. The backgrounds were made on paper with ink and watercolor. However, the animation was done digitally in Flash. The entire process from start to finish took 4 and a half years – animation took 16 months and the animatic took 18 months.
Renner discussed the necessity of the finalizing the animatic before moving onto animation.  No story changes were allowed after the animatic was approved.  This helped solidify the story, make it easier to proceed into the next stages of production and kept their budget to a tight 9.6 million euro (13 million US).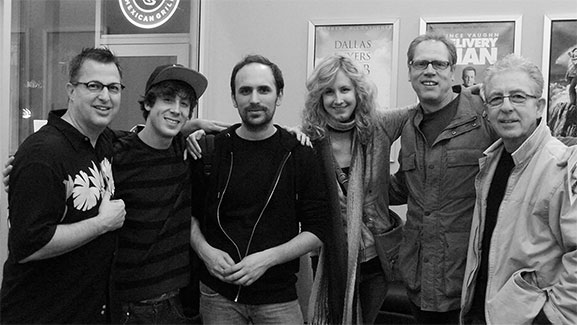 The just-completed English language voice cast includes Academy Award,® Emmy,® Golden Globe® and Screen Actors Guild Award winner Forest Whitaker (Lee Daniels' The Butler), Mackenzie Foy (Twilight: Breaking Dawn), Academy Award and Emmy nominee and Golden Globe and Screen Actors Guild Award winner  Lauren Bacall (The Big Sleep), Academy Award nominee and Emmy, Golden Globe and Screen Actors Guild Award winner Paul Giamatti (John Adams), Academy Award and Golden Globe nominee and Emmy and Screen Actors Guild Award winner William H. Macy (Fargo), Emmy and Screen Actors Guild Award winner and Golden Globe nominee Megan Mullally (Will and Grace), Nick Offerman (Parks and Recreation), and Emmy and Golden Globe winner and Screen Actors Guild Award nominee Jeffrey Wright (Boardwalk Empire).  Voice recording was completed in New York and Los Angeles.