GLAS Animation Festival Coming This March
GLAS ANIMATION FESTIVAL
March 22-25, 2018
Berkeley, California
GLAS is pleased to announce the poster designed by Ori Toor for the 2018 GLAS Animation Festival.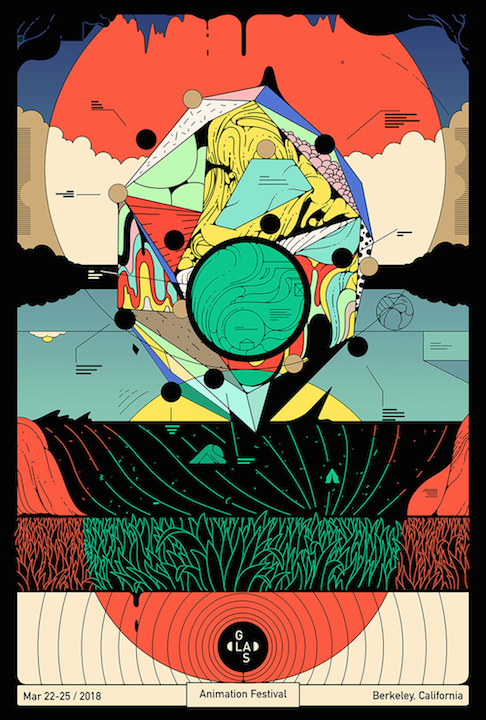 Passes for the 2017 GLAS Animation Festival are on sale now!
Special Discounts
GLAS offers special pass discounts to ASIFA members and students. If you're an ASIFA member, you can enjoy 15% off festival passes..
Bringing a group?
Whether you're a group of students, a team of friends, or office mates, GLAS offers a special 25% off festival passes for groups of 5 or more. Visit their website for more information about the festival, programs, and registration.
About GLAS Animation Festival
At GLAS Animation Festival they have a complete short film competition program as well as retrospectives, special curated programs, Q&As, behind the scene screenings and panels, animation installations and more. GLAS Animation Festival unites the animation community with the Berkeley and Bay Area community, sharing great and unique animated works from around the world.
Their primary goal is to broaden and redefine the perception of animation in the US, moving it away from its current association as a commercial genre exclusively for family audiences to being considered as a serious art form with no boundaries, and worthy of serious attention.
They believe in the power of a festival as a great context to view films and an instigator for building communities and relationships. At GLAS Animation Festival we collaborate with businesses, venues, organizations, institutions, schools, universities, and the city to fully maximize the engagement on a state, local, and national level.