Remembering Jamie Kezlarian Bolio
Jamie Kezlarian Bolio, our dear friend and long time ASIFA-Hollywood board member, passed away unexpectedly on Sunday, August 29, 2021. Jamie was devoted to animation and a fierce advocate for the independent animation community.
Prior to working in animation, Jamie earned bachelor and masters degrees in psychology from Pepperdine and Albion College. She studied animation at Gnomon and Animation Mentor, starting her animation career as a clean-up artist and assistant animator on numerous Disney, DreamWorks and Amblin productions. Her credits include We're Back! A Dinosaur's Tale, The Lion King, Hercules, Mulan, Tarzan, Fantasia 2000, Treasure Planet, Sinbad: Legend of the Seven Seas and The Illusionist among many others.
But it was her passion for the growing and influential independent animation community that set Jamie apart. Her company, 64 George Street, specialized in global representation and promotion of independent film. Jamie also worked with GKIDS, Cartoon Saloon and the National Film Board of Canada on productions including, but not limited to The Secret of Kells, A Cat in Paris, Ernest & Celestine, The Tale of The Princess Kaguya and Song of the Sea.
When Jamie moved to Amsterdam so that she could expand her outreach to more independent films and filmmakers, she could no longer continue on the ASIFA-Hollywood board, but she kept tabs on our activities and continued to communicate with us. That was exactly like her. No distance and no circumstance could keep her from her friends and her beloved community.
Our thoughts are with her family and friends. We wish them peace and best memories.
We will miss her.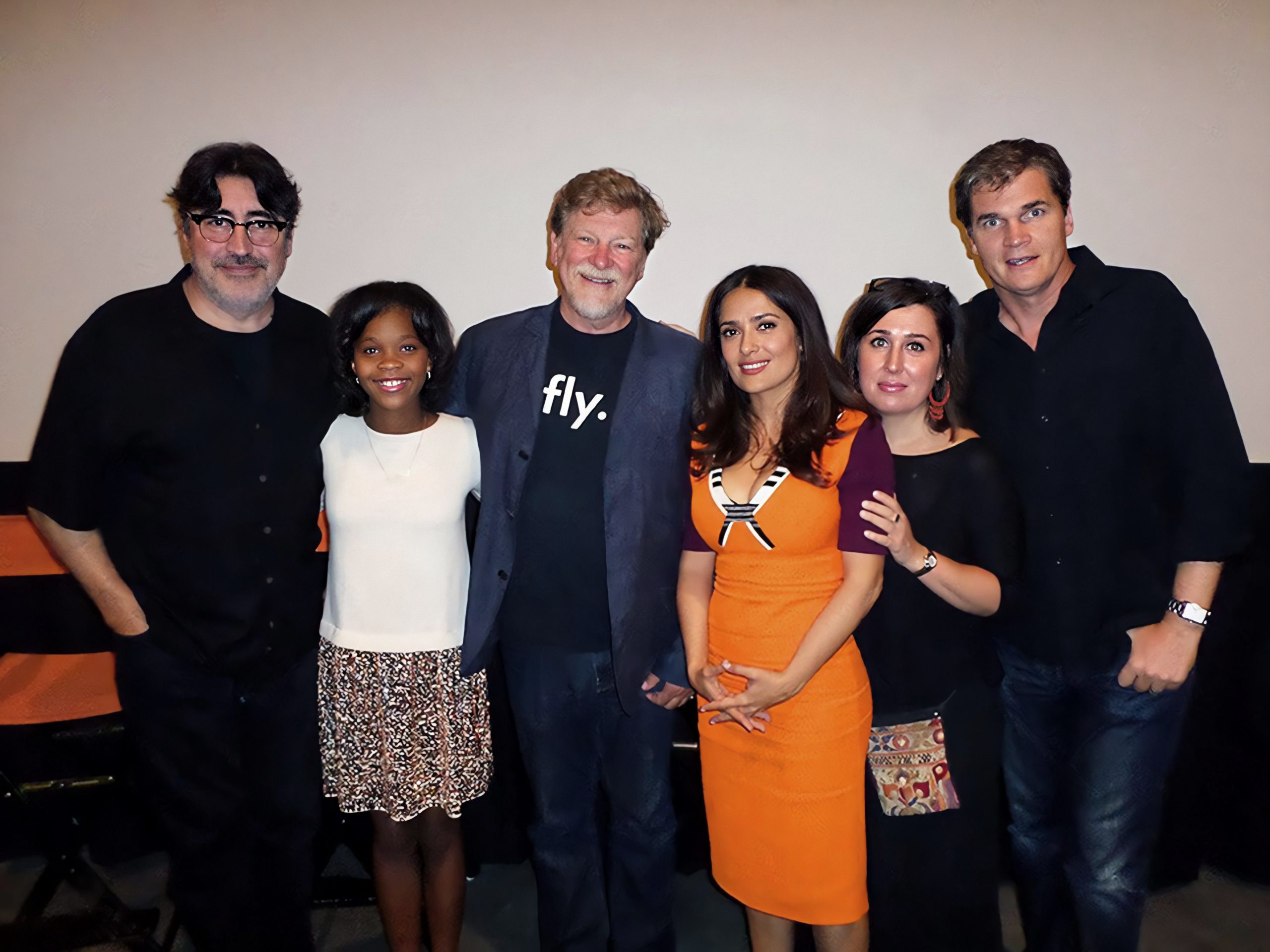 At a special ASIFA-Hollywood screening of "The Prophet" in 2015, Jamie moderated the panel discussion. (l to r) Alfred Molina, Quvenzhané Wallis, Roger Allers, Salma Hayek, Jamie Kezlarian Bolio, and Clark Peterson